---
21st September 2017
Leading and Learning
For the last few months, Deb and I, together with our Associate Pastor, Phil Varley and his wife Sarah, have been running a leadership development group with some of our young and emerging leaders. There is a great mix in the group, very much reflective of our King's family – male and female, married and single, racially diverse. Once a month we gather to discuss topics such as knowing who you are, maintaining a healthy life balance and pastoral care. This last Sunday evening I spoke about the importance of stewarding our money well and took the opportunity to show the the video we made earlier this year which sets out King's values on handling our personal finances. This could have been a rather dry and heavy subject, but as always it turned out to be a fun evening of lively discussion and excellent questions.

I love spending time with this outstanding group of young leaders. It is exciting to see so many high calibre people who are passionate for Jesus, keen to serve the church, and willing to give up their time to learn more. I believe it is vital for all leaders to be investing in the next generation.

This week we are delighted to have Steve and Cindy Nicholson from Evanston Vineyard, Chicago with us again. As some of you will know, Steve is a long-time friend and mentor to me, who has served King's with his wisdom and insight over many years now. Deb and I continue to learn a great deal from Steve and Cindy and we are profoundly grateful for the time they give to us and the rest of the team here.

I believe all of us in leadership roles should be proactively looking to raise up and equip the next generation of leaders, whilst at the same time ensuring that we don't stop learning ourselves. My role as a pastor requires me to be both leading and learning. So, my question to you this week is: Who are you investing in and who are you learning from?

We enjoyed another fantastic Sunday at King's last week, with baptisms at all services. I was so impressed with the testimonies I heard and it was great to see so many visitors there. This week we begin our autumn term teaching series, We Believe, which will explore the core foundations of the Christian faith. It promises to be a fascinating series, and I look forward to seeing you for the opening week this Sunday. For a quick preview, have a look at the video below.

Posted by Steve Tibbert
15:00
---
14th September 2017
A Week with Friends
It was great to see so many people at King's last weekend for our annual Vision Sunday. It was an exciting and encouraging day (and great to be able to speak briefly at all six services!) as I shared our plans to launch a fourth site and to spend the next year focusing on discipleship. You can catch up here if you missed it or would like to listen again.

Following a week concentrating on King's, the majority of my time this week has been spent with friends from the wider body of Christ.

On Tuesday and Wednesday I was at the Evangelical Alliance leadership summit which was held in Windermere, a beautiful place even in the rain. It was such an encouragement to hear about all that God is doing across the wider church in the UK. We spent much of our time discussing the findings of Talking Jesus, a fascinating piece of research which looked at what people in the UK know and think about Jesus, Christians and evangelism. It is well worth a look and you can learn more about its findings here.

Today I am travelling again, this time to join the national leadership of the FIEC (Fellowship of Independent Evangelical Churches), a movement made up of more than 500 churches in the UK. I shall be representing Newfrontiers and have been invited to speak. Please pray that I will be an encouragement to this group.

This Sunday at King's we have the joy of baptisms at our services. I never grow tired of hearing stories of lives transformed by the power and person of Jesus. I look forward to seeing you on Sunday.
Posted by Steve Tibbert
14:40
---
7th September 2017
An Invitation
September has arrived and another church year is upon us! This coming Sunday I would like to extend an invitation to you to join me as I outline some exciting opportunities that stand before us as a church. Before the summer I produced this short promo video and if you have yet to see it, why not take a couple of minutes out of your day to have a quick look.


I also want to remind you that we are calling the church to a half week of prayer from Tuesday 26th to Friday 29th September. This is a great opportunity to gather as one church to worship, pray and seek God. There is much happening and much to pray about!

 As we start this new church year, my 23rd leading King's, I am more full of faith and optimism for what the future holds for us than I have been for some time.

These are exciting times for King's! I look forward to seeing you this weekend.
Posted by Steve Tibbert
09:30
---
31st August 2017
Journeying Together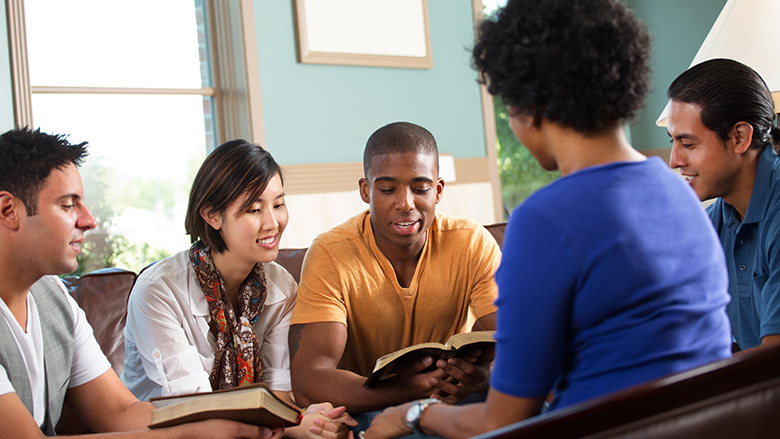 My local supermarket has just installed new chilled and freezer cabinets. The whole shop is like a fridge now (which is great on scorching summer days) but I can't find anything anymore! It seems like all the things I regularly buy have been switched around. I'm sure the goal is a better service for customers but what's surprising is how just a few changes can be stressful!

In life, we often face change – some are welcome, others disturb us. Maybe this year your life has changed in some way – your family has grown, or someone close to you has moved away. You have more pressure at work or you are without work. Maybe the challenges in our nation, the shockwaves of tragedy have affected you. It feels like London, our home, is always changing, always rushing forward.

As believers, God calls us to a life that, although secure in Him, is also full of change. He calls us to follow Him, to be on a faith journey that will only end when we meet Him face to face in glory. Psalm 84:5-7 talks about having our heart set on pilgrimage – never settling or being complacent, but turning the desert valleys we go through into a place of springs – water, life, joy. That takes faith and resilience.

'Blessed are those whose strength is in you, whose hearts are set on pilgrimage. As they pass through the Valley of Baka, they make it a place of springs; the autumn rains also cover it with pools. They go from strength to strength, till each appears before God in Zion.' – Psalm‬ ‭84:5-7‬ ‭

At King's we believe we are called to journey together – no one should face the desert alone. Joys are multiplied as they are shared. As we gather on Sundays and make friends in groups, we find strength and encouragement to keep changing, growing in faith and moving on.

So, when King's Life comes out in September with all its information about groups, my challenge to you is to embrace change, join a group and set your heart on pilgrimage with God's people.

You can find out more about Groups at King's by visiting the groups pages on our website.


Hilary Dalziel is the main driving force behind Groups at King's. She is part of the Pastoral Care Team, oversees marriage mentoring and organises much of the training of pastoral care staff and volunteers. Hilary is married to William and they have three grown up children.

Steve Tibbert will be back in September.
Posted by Hilary Dalziel
09:00
---